Mon, 05/13/2013

to

Wed, 05/15/2013
ARTIFACT Conference is a new event this year in Austin, TX that aims to help prepare designers for the new multi-device reality of our world. Jason has been asked to speak about Web Typography and how to use embedded web fonts effectively. From the conference site:
You can't design 'content first' without good typography, but there's more to it than just dropping in a line of Javascript or linking to some CSS. We'll cover things like:
Font services vs. self-hosting (smackdown-style)
Where they work (and where they don't)
Performance (and how to get more of it)
Icon fonts (even MORE resolution independence)
Mobile use (benefits and bear traps)
Fallbacks, FOUT

&

Freakouts (don't present to clients without this)
Super Fancy (ff)eatures (ligatures

&

other Open Type goodness)
Don't get me wrong - I _love_ web fonts and good typography - but it is still a bit 'Wild West' out there, so it pays to be prepared.
Tickets are going fast and the lineup of speakers is fantastic. Hope you can grab a ticket and join us there!
UPDATE: 
The conference was absolutely fantastic - I had an amazing time, saw some incredible talks, met some great people and the talk went over well to boot. Can't ask for much more than that! To top it all off, Gerren Lamson posted his sketchnotes of the conference and kindly gave permission to post his impressions of my talk here. Thanks Gerren!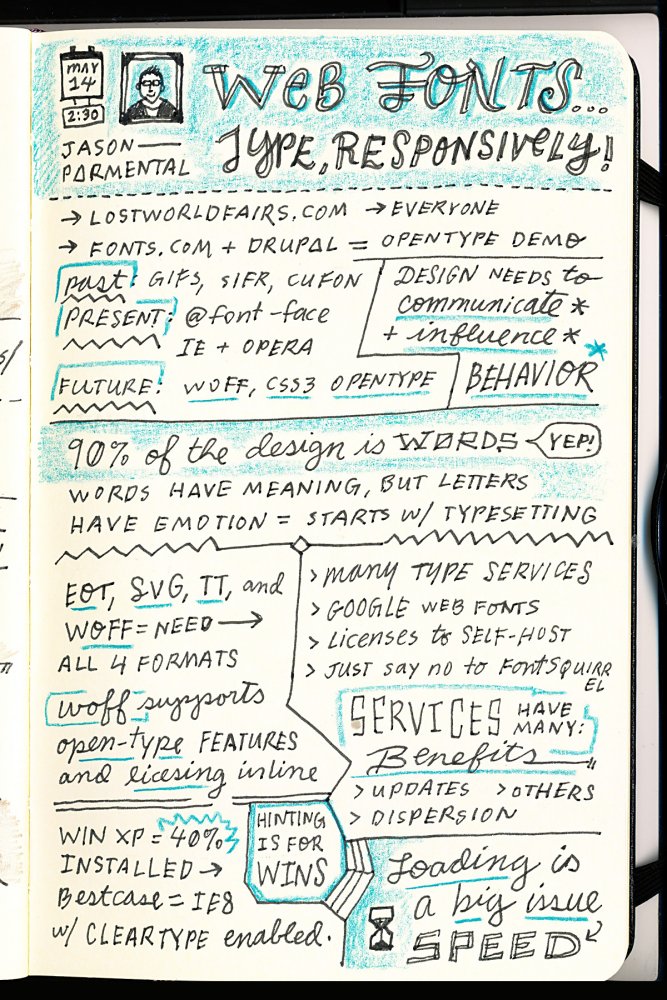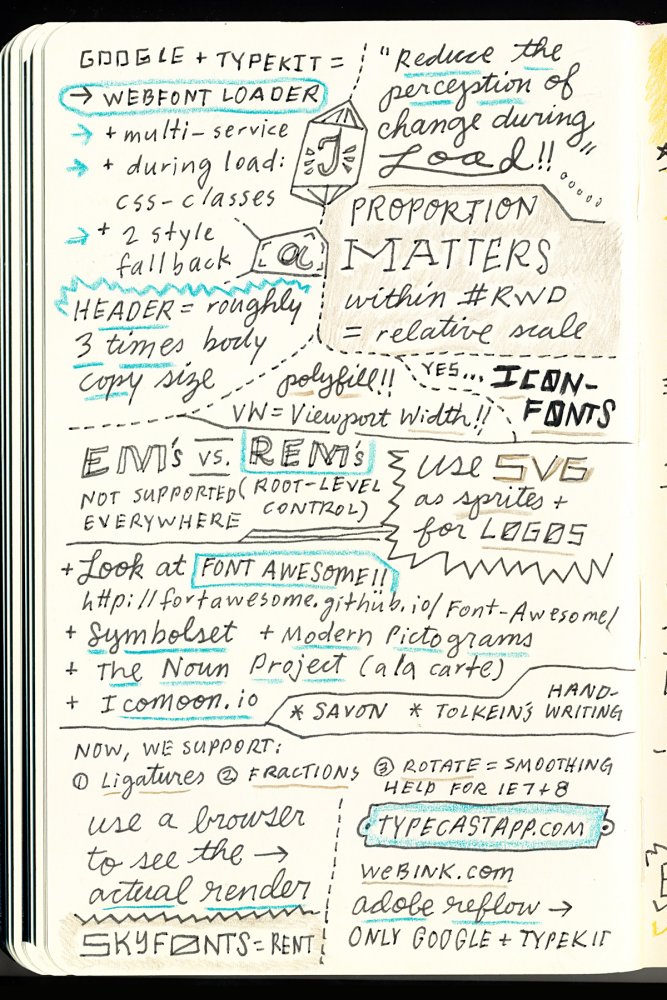 Event Site
Media
Slides